14 years building a dream
Nothing better than sharing a dream that came true.
Donde Rafa was founded by Rafael Perilla Parra on October 15, 2005, with a concept of fast food restaurant for those who wanted to taste something delicious instantly.
On August 3, 2011, Donde Rafa introduces his new grilled food service to the public in order to offer a wider and more exquisite menu to his customers.
Today, after 15 years of hard work and dedication, the brand Donde Rafa has positioned itself as one of the most recognized fast food restaurants in Álamos Norte and its surroundings neighborhoods, thanks to its service and quality of its food.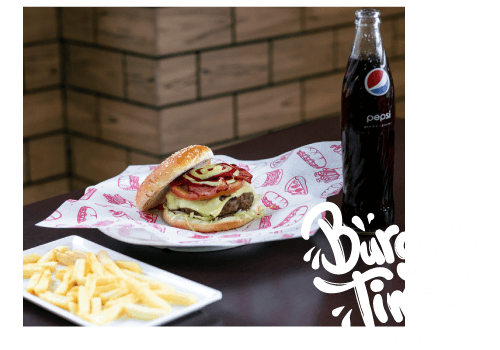 Offer the best fast food and grilled dishes to each of our clients, with the best service and high-quality products.
By 2024, be a brand with local recognition in the fast food sector, thanks to our service and quality.
At Donde Rafa Comidas Rápidas y Parrilla, we are committed, for this reason, we work every day with commitment, respect, quality and professionalism in order to improve and meet our clients expectations and standards.
Find the best fast food and share a little happiness
Visit our restaurant or order online
Plazuelas del Virrey, Álamos Norte, Alamos Sur, Madrigal, Ciudadela Colsubsidio, Cortijo, Villas de Granada, Gran Granada, Bolivia, Bochica, Zarzamora and other surrounding neighborhoods.
Can't find your location?
Call us and we'll gladly assist you.
Carrera 105F # 70B-08
Álamos Norte, Bogotá.
Monday to Thursday from 1 p.m. to 11 p.m.
Friday and Saturday from 1 p.m. to 12 a.m.
Sundays from 1 p.m. to 11 p.m.
Cash
Debit and credit cards