Hamburguesa de la casa, our best burger and more.
All our burgers have the best and freshest ingredients to enjoy at any time.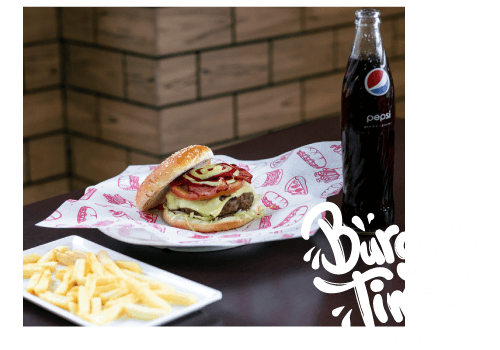 Family and business events
Enjoy the moment while we serve you.
Donde Rafa Comidas Rápidas y Parrilla, we carry out your events and serve your guests while you enjoy the moment.
To make your reservation, please contact us.
Find the best fast food and share a little happiness
Visit our restaurant or order online
Plazuelas del Virrey, Álamos Norte, Alamos Sur, Madrigal, Ciudadela Colsubsidio, Cortijo, Villas de Granada, Gran Granada, Bolivia, Bochica, Zarzamora and other surrounding neighborhoods.
Can't find your location?
Call us and we'll gladly assist you.
Carrera 105F # 70B-08
Álamos Norte, Bogotá.
Monday to Thursday from 1 p.m. to 11 p.m.
Friday and Saturday from 1 p.m. to 12 a.m.
Sundays from 1 p.m. to 11 p.m.
Cash
Debit and credit cards
A brand is what its clients say about it
Our brand is a reflection of the commitment we have with our clients.